VICKY BENZING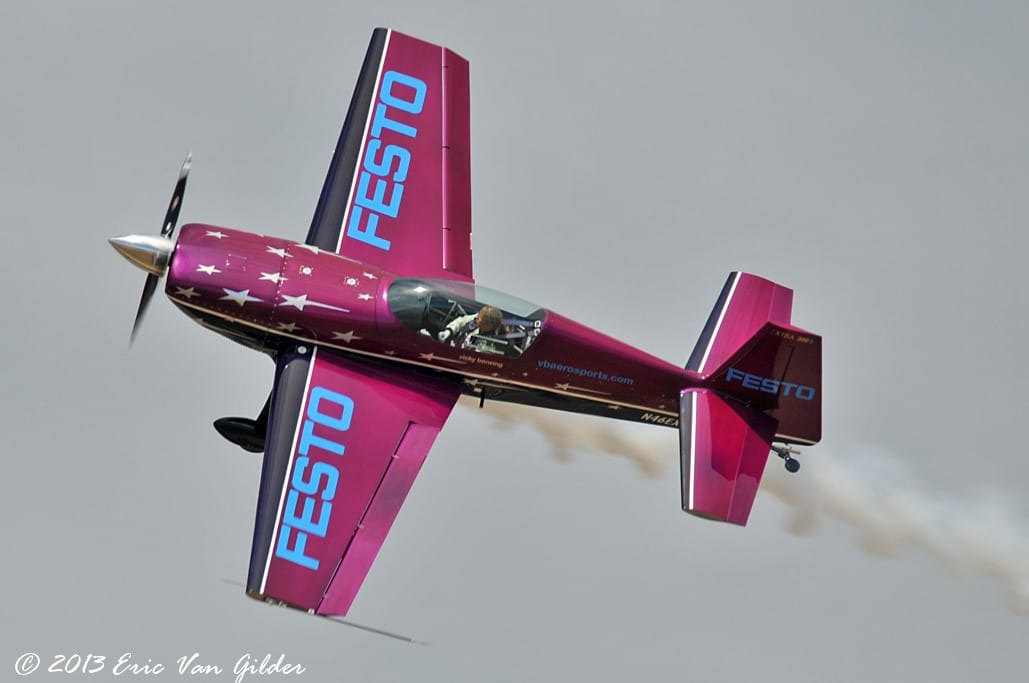 VICKY BENZING is born and raised in California. Vicky is an accomplished pilot, skydiver, aerobatic competitor, and Reno racer. With over 6000 hours of flight time and over 1100 parachute jumps, Vicky has a passion for everything airborne.
Vicky still remembers her first flight in her uncle's airplane when she was just a small child. Inspired by that flight at a very young age, Vicky was lucky enough to learn to fly while in college earning her pilot's license in a family friend's antique Taylorcraft in her hometown of Watsonville, California. She was thrilled by the spins, loops, and rolls that her ex-military instructor taught her and subsequently took aerobatic instruction from the legendary pilot Amelia Reid.
Since then, her flying career has spanned over thirty years and today she holds an Airline Transport Pilot rating as well as a commercial rating in helicopters and seaplanes. In 2005, Vicky began training with air show legend and trainer to the stars, Wayne Handley. Working her way up the ladder, Vicky competed in International Aerobatic Club competitions throughout the US. In 2006 she won first place in the Intermediate Category in both the Northwest and Southwest Regional Championships. After moving up to the Advanced Category she won third place in the 2008 and 2009 Northwest Regional Championships and placed in the top 10 finishers at the US National Aerobatic Championships in 2008.
In between flying competitions Vicky began performing at local air shows. Today she focuses her energies on her air show performances where she continues to thrill and inspire audiences up and down the West Coast.
In 2010, Vicky added to her list of aviation accomplishments and began racing in the National Championship Air Races, held each September in Reno Nevada. Competing in the Sport Class she won her very first race ever and was awarded the honor of being chosenthe 2010 "Rookie of the Year" by her fellow Sport Class racers. Last year, Vicky qualified to race an L-39 Albatross in the Jet Class and in September, she was named "Rookie of the Year" for the Jet Class, finishing in the gold at 425.547 mph on the course.
In addition to her aerobatic pursuits Vicky holds a PhD in Physical Chemistry from UC Berkeley and has enjoyed a successful career in the Silicon Valley high tech industry. She is on the Board of Directors of the International Aerobatic Club and on the Board of the Hiller Aviation Museum in San Carlos, CA. The museum is special to her because of its mission to capture the interest of young people through the adventure and excitement of aviation and inspire them to study math, science, and technology.
Vicky is grateful for the sponsorship of Oregon Aero, the maker of seating systems and helmet and headset upgrades, and the sponsorship of Hooker Harness, the producer of custom seatbelts and harnesses.
See Vicky Benzing's website
---
JOHN COLLVER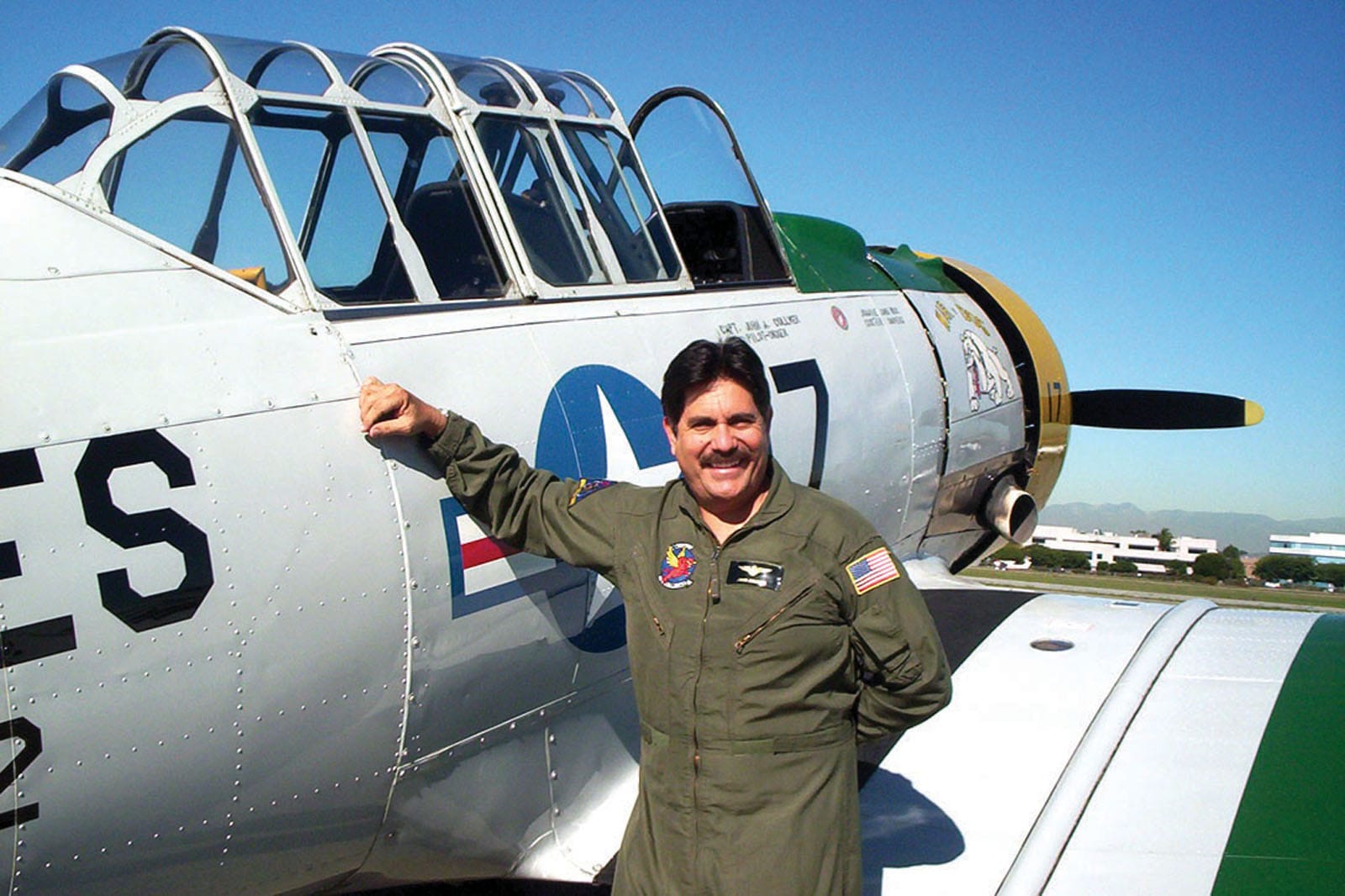 Legendary Pilot John Collver will demonstrate his aerobatic skills in his SNJ "War Dog." John Collver has an aviation career spanning more than three decades and over 14,000 hours of flight time in over 50 types of aircraft.  His career includes time in the Goodyear Blimp, flying for television, as well as teaching and competing in the aerobatic arena.  In addition, John formally flew for the Northrop/Grumman corporation Supporting the U.S. Military for over a decade.
---
JUDY PHELPS
Judy Phelps, Master Certified Flight Instructor-Aerobatic, CFI – Instrument, specializing in Tailwheel, Spins, Emergency Maneuver Training and Aerobatics. Judy is the 2011 National Flight Instructor of the Year, the 2010 Western Pacific Region FAA Flight Instructor of the year, the 2008 Professional Woman Pilot of the Year by the Southwest Section of the Ninety-Nines International Organization of Women Pilots, and the 2006 Woman Pilot of the Year by the Ventura County Chapter of the Ninety-Nines. She is a charter member of the Society of Aviation and Flight Educators (SAFE). Judy's career in aviation started in 1994 when she met and married Clay Phelps, the CP of CP Aviation. In 2003 she became a Certified Flight Instructor (CFI) and has logged over 7,000 hours.
See Judy Phelps' website
---
SAMMY MASON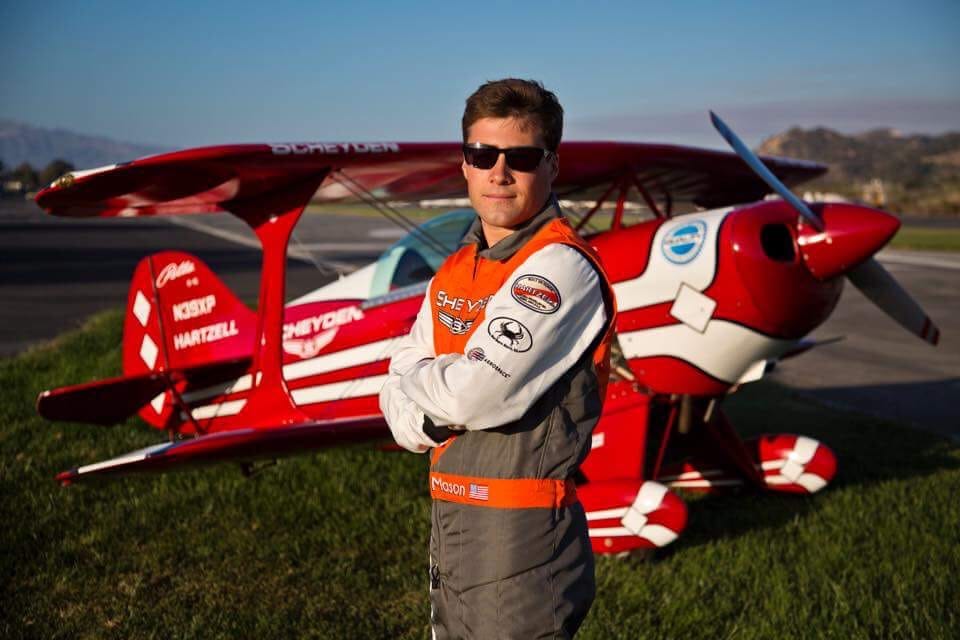 Sammy Mason is the youngest performer at Wings Over Camarillo. and a local from Santa Paula Airport.  With generations of family in aviation, at 23 years old he's already entering into his 7th year flying airshows. Sammy was the youngest member of the USA Advanced Aerobatic Team in 2013, West Coast Advanced Champion in 2014, and had the honor of performing at EAA Airventure in 2015 and 2016.
---
---
AIRCRAFT PERFORMANCES AND STATIC DISPLAYS"
West Coast Ravens (RVs Formation and solos)
Condors (AT-6 and SNJ)
3 P-51 (Man of War, Miss Kandy, Red Tail)
Navion Formation Team
Hellcat
Bearcat
Tigercat
Yak-3
Spitfire
Zero
P-38
P-63
B-25 and PBJ
Ryans (PT-22)
Mentors (T-34)
C-47 and C-53
AH-1S and Sheriff H-1
T33 and L-29 (Korean War Dog Fight)
Sheriff and Dept of Airports UAVs
---
STATIC ONLY DISPLAYS"
C17 Globemaster
C130J Super Hercules
C47 Skytrain
C53 Skytrooper D-Day Doll
E2 Hawkeye
FA18 Hornet 
AH-1Z & UH-1Y
HH-65 Dolphine